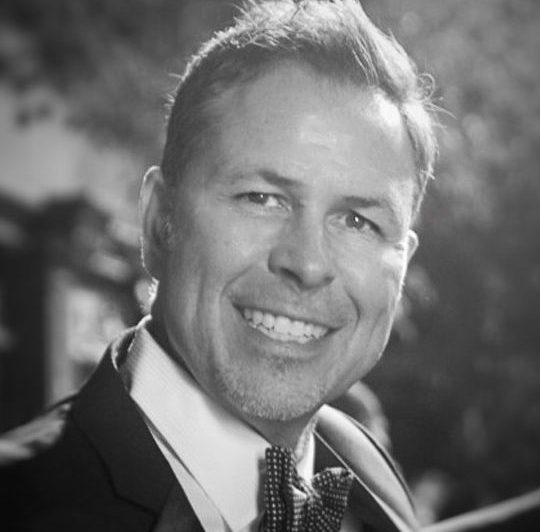 Joseph Uliano
Founder + Executive Producer
Driven by his passion for visual arts, Joseph Uliano brings an added dimension as an Executive Producer. Under Joseph's direction BLC has formed long-lasting partnerships and with Brands, Bands, Networks and world-class creatives.
TV :
Uliano has executive produced prime time television events such as, ABC Fall Premiere, The FOX Fall and Winter Premiere, American Idol, " The New Journey Begins", NBC's primetime special event: "Fireflies: Faith Hill Live". Uliano also Executive produced Live shows for Lana Del Ray, "Hollywood Forever", Foo Fighters, Metallica, Muse,Darius Rucker, Avril Lavigne's "Best Damn Tour" Tenacious D's "The Pick Of Destiny". As a documentary producer, Uliano also received a Telly Award for Best Cultural Program and the AEGIS Best Documentary Award. BLC also Executive produced 13 episodes of "Dinner with Don" featuring Don Rickles, Martin Scorsese, Robert De Niro, Billy Crystal, Sarah Silverman, Snoop Dog, Paul Rudd and many more. This garnered Telly Awards, Webby and the Academy of Web Television awards for Best Comedy Series. Recently, Uliano directed and Executive Produced the Clio award winning live stream for Justin Timberlake's, "MAN OF THE WOODS" album for SUPERBOWL LII. BLC has won Multiple GOLD PROMAX BDA awards for Best On Air Consumer Tie In/ Brand Integrated Campaign as well as GOLD for Best Event Campaign, Best of Cinema and Best Event Spot for the OSCARS.
Music Content:
From live concert events and documentaries to music video, Uliano has produced some of the most watched music television. He has worked with a wide array of talent such as Bruce Springsteen, Bob Dylan, BECK, One Republic, Bonnie Raitt, Metallica, The Foo Fighters, Taylor Swift, Maroon 5, U2, Lana Del Rey, Tim Mcgraw, David Guetta, Gwen Stefani, Lil Wayne, Nicky Minaj, The Flaming Lips, Cage the Elephant, NWA, and many many more. Joseph has received Grammy awards for Best Long-Form video for Best Short Form video along with dozens of MTV awards. As an Executive Producer Uliano works with a legendary roster of creatives and directors that include: Paul Fieg, ( Bridesmaids, The Heat) renowned filmmaker Antoine Fuqua, noted Director Mark Pellington, Award winner Sophie Muller, Legendary director Wayne Isham, Kevin Kerslake, and Grammy and Emmy winner Thom Zimny and Nancy Bardawil to name a few.
ART:
Uliano joined fine artist Francesco Vezzoli in the Italian Pavillion for the Venice Biennale to produced a controversial art installation that received worldwide acclaim. It was then invited for an extended run at the Whitney Biannual in NYC. The installation is a remake of the 1970's film "CALIGULA". Their update features Helen Mirren, Mila Jovovich, Benicio Del Toro, Gerard Butler, Courtney Love and many more. It was costumed by Donatella Versace. He then was invited to join Vezzoli to produce the next installation called DEMOCRAZY. The project features Sharon Stone and French philosopher Bernard-Henry Levy as U.S. Presidential candidates. Uliano, along with artist fine Bill Barminski, also created a video/art project for Baz Lurhman's "Something For Everybody", which gained much notoriety and sold over 500,000 copies. Joseph is also a member of the Art/music collective "SHYTEGEIST" a creative collective headed by fine artist Bill Barminski featuring live music and projection mapping. Uliano also was invited and sat on the development "Brain Trust" for Paul Allen's "Experience Music Project" and was instrumental in helping to create and launch programs for the museum. He received his MFA from the American Film Institute in Los Angeles.
OTHER:
Uliano was also a co-owner of the Hollywood hotspot and eatery IL SOLE on Sunset Strip ( 2001 – 2010), Picked as the "Oscars Hot Spot" by Good Morning America. Joseph is married to Sophie Uliano and considers his greatest body of work to be his daughter Lola.